6th December, 2008 NEC Bike Show - Evo Design Solutions are proud to announce the EV-0 RR as their
entry for the TTXGP zero carbon fuel Grand Prix scheduled to run on 12th June 2009. The race is to be held
on the same day as the premier Senior TT event and over the full Isle of Man TT Mountain Course, potentially
attracting a worldwide audience. The EV-0 RR will not only be utilising zero carbon fuel for propulsion but will
also use renewable and sustainable materials for the construction of the chassis and bodywork manufactured
using high technology processes.
Isle of Man TT and ManxGP "Young Gun" Olie Linsdell (ManxGP/NW200/Dundrod 150 winner) has been named
as the racer aboard one of the machines and Chris Northover (3rd 2008 British Superstock Championship) will be assisting with vehicle and powertrain development. Further rider announcements are expected shortly.
Meeting with the Isle of Man TT Marshalls Association and representatives from the Isle of Man government
Evo Design Director, Rick Simpson, said: "We are very excited about the opportunity to design a motorcycle
for such a prestigious event and that may very well be the forerunner to the way motorsport will be shaped in
the future." Olie Linsdell added: "By the end of my riding career this is going to be the way to go, so it seemed
sensible for me to get involved and help make it work."
Physical machinery is not expected until early February; by which time CFD & wind-tunnel testing, design and
early development will be complete.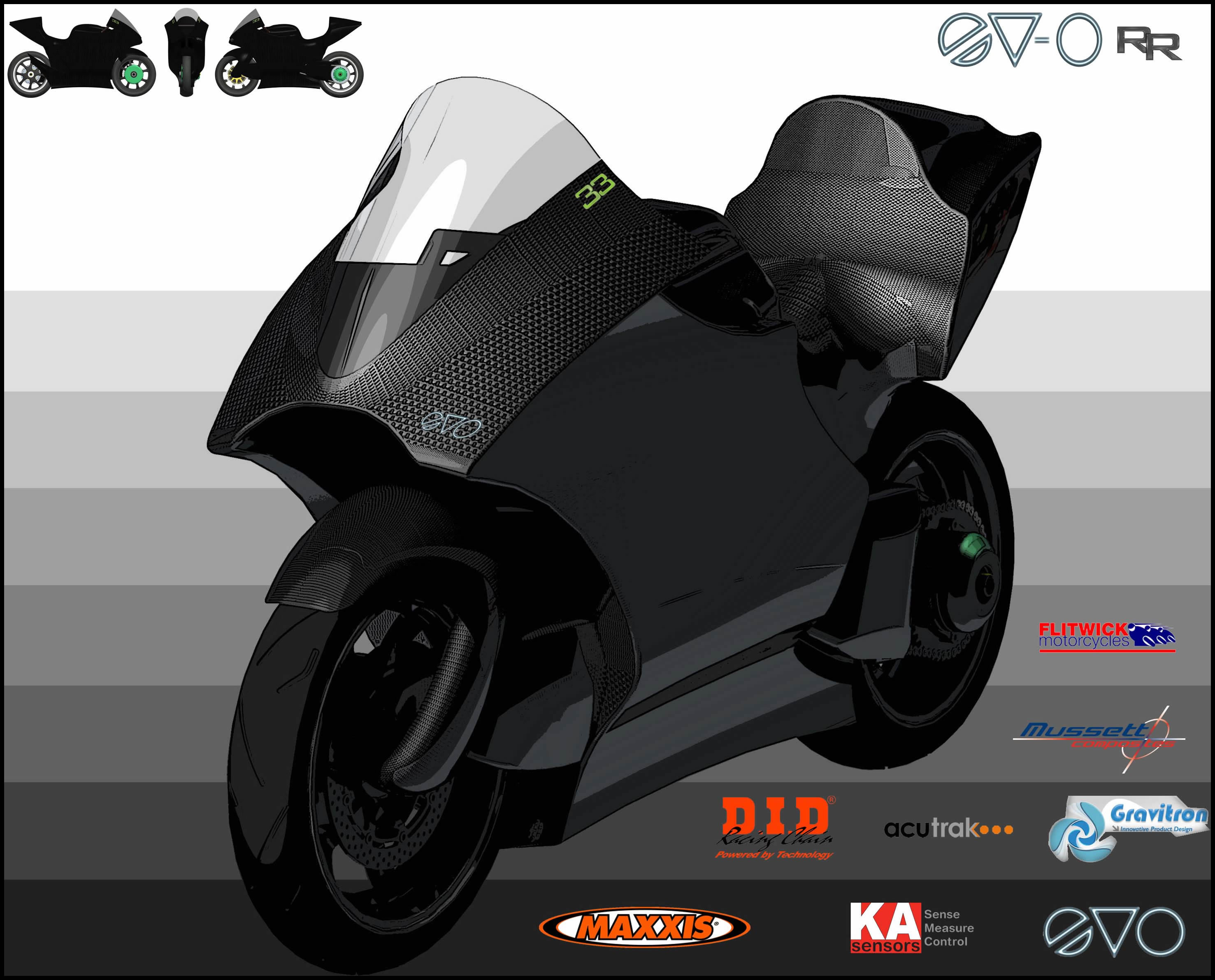 The TTXGP will provide an international platform for clean-emission bikes and the technology behind them to be
tested in an exciting and challenging way. It aims to drive low-carbon technological innovation forward, proving that
clean-emission transport technologies have matured and can be fun, fast and exciting.
TTXGP is a competitive innovation. It's about pushing the frontiers and taking the next leap. TTXGP allows
different technologies, systems and methods to battle for supremacy. With the world watching, the next
generation of motorsports starts here.
In a market of free ideas, we offer innovators the chance to come to TTXGP and get their vision of the future
valued. For everyone else it's a time to witness the changing of an age and be at the start of a transformation, as
we step into the future.
---